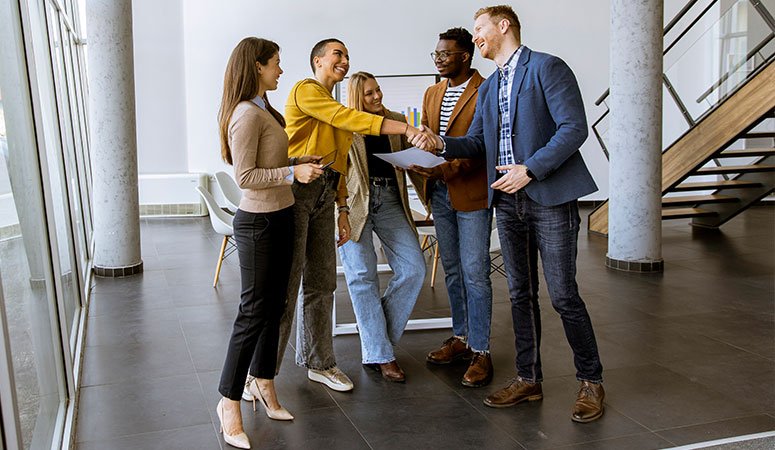 Security
The use of computer networks and the internet for the needs of modern businesses has turned the issue of security into an imperative one. In modern information society, where any plan for 
operability
, 
quality
 or 
performance
improvement
 is directly linked to information and communication technologies, securing corporate data is not just a necessity but a prerequisite for 
survival
.
C2 Technologies provides data security services at all levels, i.e. equally for a company's internal network and for its external network (including customers, suppliers, associates etc) and the internet, thus securing confidentiality, integrity and availability of information. The process of achieving these targets and the end solution of security comprises the following stages:
Risk Analysis This is a procedure of determining and analysing threats to corporate data, originating from natural or human factors. This includes recording risks, calculating the possibility of an undesirable event occurring, and the losses that such an event would involve.
Security Auditing This is a systematic assessment of the security level of the information system of the company, according to a number of criteria set by standing law regarding the physical configuration and the environment of the system, the software in use, the information management procedures, and user practices.
Penetration Testing An information system security audit is carried out by simulating a real penetration. Specifically, several penetrations are made aiming at accessing or modifying data, in order to investigate and evaluate security mechanisms to be activated against a real penetration, and identify any weak spots.
Security Policy Each integrated security plan is followed by a document determining how each company plans to secure its physical, technological, and intellectual property. This is a number of rules determining the role of those involved in a company and includes software and hardware items to be protected, specific guidelines, targets, duties, and responsibilities.
The objective of C2 Technologies is to design the appropriate network protection solution in order to achieve a cost-effective, highest possible security level, always addressing the actual needs of the customer. Implementation is achieved by using top products and utilising security mechanisms (access control systems, encryption and authenticity systems, firewalls etc.).